Thanks to you and the 36 talented naturalists, Global Big Day was truly BIG.
See the results below.
Global Big Day is an annual celebration of the birds around you and around the world. Your donation supports local conservation efforts in Costa Rica via the following organizations:
The Organization for Tropical Studies (OTS) – OTS' La Selva Research Station is one of the foremost tropical biology research stations in the world. Established in 1953, La Selva represents generations of research and conservation and protects 1,500 hectares of lowland tropical rain forest (https://tropicalstudies.org/).
The Sarapiqui Conservation Learning Center (SCLC) – SCLC connects communities and conservation through educational programs, community development, and rural tourism (http://learningcentercostarica.org/).
36
Birders
36 people from Sarapiquí participated in the activity
21
Routes
21 different routes
332
Species
332 species of birds were identified
19
Pledges
We received 19 pledges
2511
Amount
We received pledges totaling $2,511
More Important Data:
Team Sarapiquí is in ninth place in Costa Rica for this event with 332 species identified.
Costa Rica is in twelfth place worldwide for this event with 709 species.
Team Sarapiquí is in twenty-first place worldwide for this event with a total species list of 7,267 in the world.
Although the event has ended, you can still support the efforts of our phenomenal naturalists.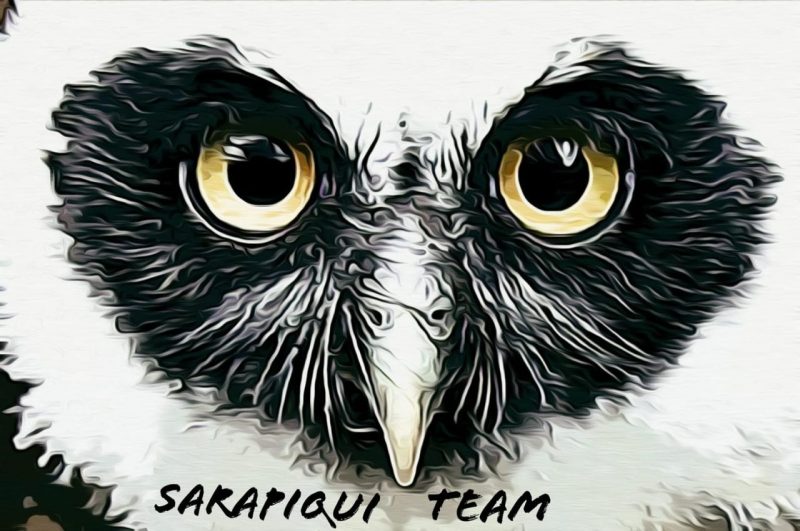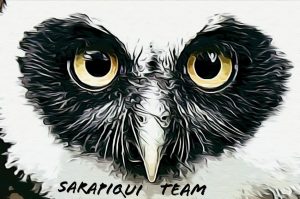 Routes and Participants List
Global Big Day
May 8, 2021
Route Number
Route Name
Leader
Participant(s)
#1
San Rafel de Vara Blanca
Iván Castillo

Luis Vega

Gilbert Molina

#2
Calle La Legua
Ronald Jiménez
Alejandro Ortiz
#3
Ceibo
Olman González

Abelardo(Lalo)

Henry Gonzalez

Wayner Duarte

#4
Calle Llano Grande-San Gerardo,Río Sarapiquí y Calle Paraíso
Hansell Vega
Tatiana Sánchez
#5
La Virgen Centro y alrededores
Ileana Molina

Sol Ángel

Joel Alvarado

#6
Reserva Tirimbina
Lenin Duarte

Morelia Miranda

Verónica Miranda

William Mairena

#7
Lapa Verde

(Sector Pueblo Nuevo)

Geiner Huertas

Daniela Sánchez

José Cubillo

Elián Villalobos

María Fernanda

Andrey Castrillo

Nicole Méndez

Darling Vásquez

Enrique Salicetti

Geremi Telica

#8
Circuito El Roble-Chilamate
JJ Umaña
#9
Selva Verde Lodge
Jaime Alvarado
#10
Bijagual
Wilson Huertas
Sergio Artavia
#11
Linda Vista
Erick Castro
#12
Chilamate centro y La Yerika Norte
Jaime Alvarado
#13
CR Best Chocolate
Rodolfo Alvarado
Solange Huertas
#14
Lapa Verde (Sector Chilamate)
María Isabel Vargas

Marcelo Corella

Kenneth Reyes

Nancy Castro

Andrew

Geovanni

#15
Finca Murillo, Complejo y Avenida Marañon
Kevin Martínez
#16
La Cureña
Roger Meléndez

Jean Carlo Gómez

Gerald Campos

#17
OET
Randy Alvarado

Dinia Umaña

Dvir Barkay

#18
OET
Anthony Usaga

Ademar Hurtado

Dylan García Gust'avo Rojas

#19
OET (Sector La Guaria)
Kevin Martínez
#20
Horquetas
Ana Patricia
#21
Campos Azules
Yahaira Rojas
Thank you to Holbrook Travel for sponsoring this activity, the teams of naturalist guides who put their birding skills and local knowledge to work, and to all of you who pledged or donated in support of Global Big Day 2021, Sarapiquí edition.