We are pleased to announce that the La Selva Research Station has been recognized with a 2018 Certificate of Excellence from Trip Advisor and the 2018 Guest Review Award from Booking.com.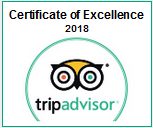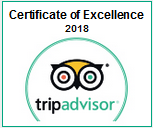 The award from Trip Advisor is based on the consistently great reviews we have earned on the world's largest travel site. TripAdvisor, Inc. is an American travel and restaurant website company that shows hotel and restaurant reviews, accommodation bookings and other travel-related content. It also includes interactive travel forums. TripAdvisor was an early adopter of user-generated content. The website services are free to users, who provide most of the content. (www.ir.tripadvisor.com. Official website). You can find us in Trip Advisor as "La Selva Biological Station".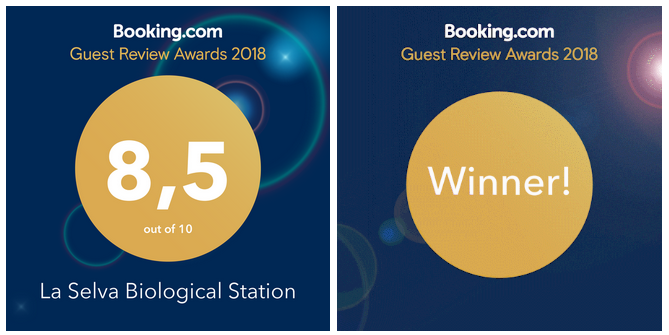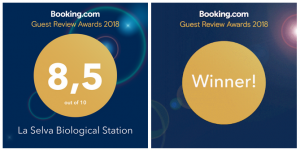 The second award is from Booking.com for our hard work day after day, guest after guest. It shows how much guests at La Selva Research Station appreciate our services and experiences. The Guest Review Awards program is Booking.com's annual appreciation program that recognizes partners for their top-notch hospitality according to review scores by guests. The score is based on all the reviews published on the website. (www.partnerhelp.booking.com) This year La Selva gets 8.5 points in this scale. We are very proud to be part of this award as Booking.com is a platform that connects travelers with the world's largest selection of incred-inline-blockle places to stay, including our wonderful peace of nature at La Selva Research Station.
(April 16, 2019)